NTD Circular – JCIP 2017 – 5 – 007
  2017 PRESIDENT'S ACADEMY REGISTRATION
To:       2017 JCIP National Board / 2017 LO Presidents
From:  Office of the National Training Director
Date:   August 28, 2017 (Monday)

Greetings to our Batch Epic Presidents!
Congratulations on your ONE YEAR TO LEAD! Your term is about to close this year and it's time that you sign-up your incoming president to our 2017 President's Academy to be held in Tagaytay City on October 3-5, 2017.
For rates and to register: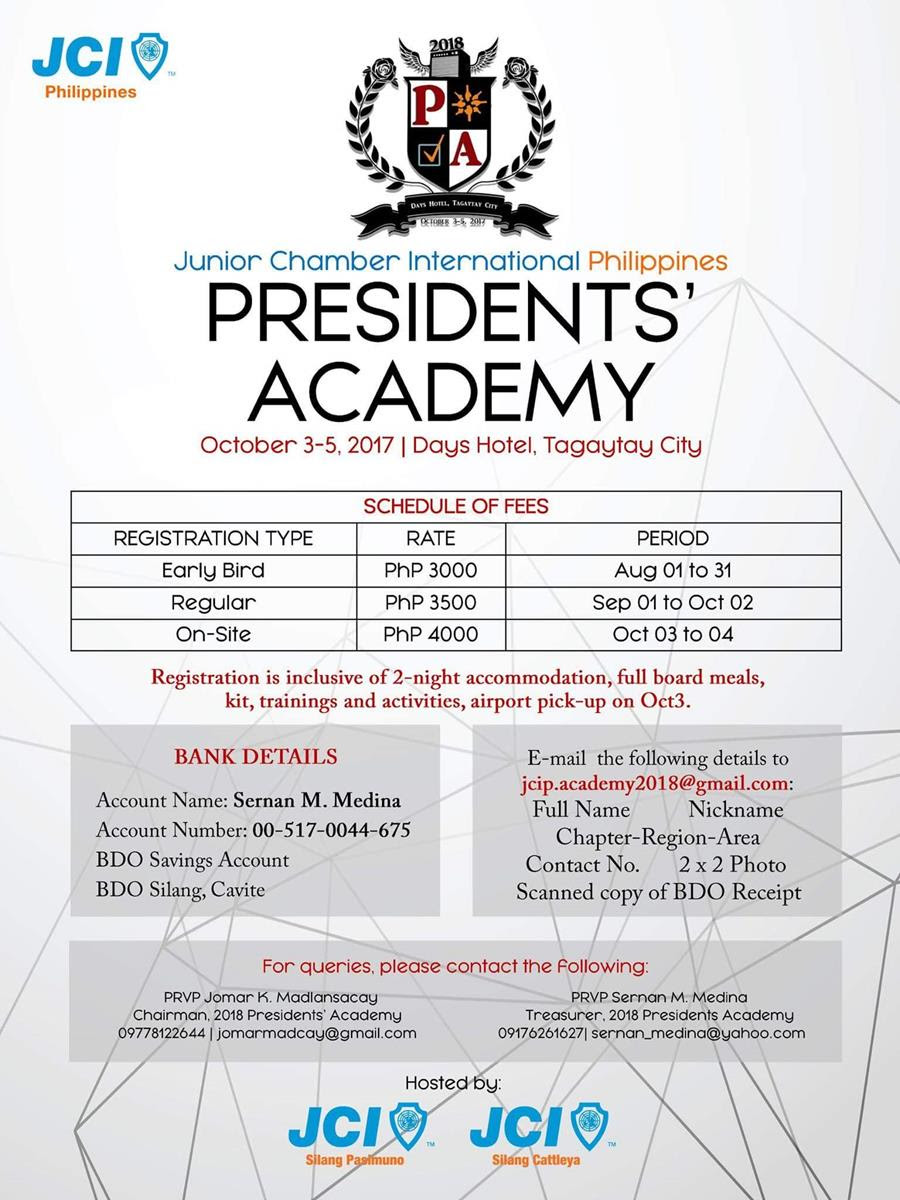 For more details and other registration concerns, our host chapters-JCI Silang Pasimuno and JCI Silang Catleya will be very glad to assist you. You may contact our President's Academy Chairman/PRVP Jomar Madlansacay at (63) 9778122644 or our National Training team.
Let me thank you in advance for your continued support and efforts in making our 2017 President's Academy a huge success.
Let us continue to strive to be better!
FLORICA "AIRA" TALAH F. PIMENTEL (original signed)
2017 National Training Director
JCI Philippines
MARK JOSEPH N. DAVID (original signed)
2017 National Secretary General
JCI Philippines
HEGEM C. FURIGAY (original signed)
2017 National President
JCI Philippines